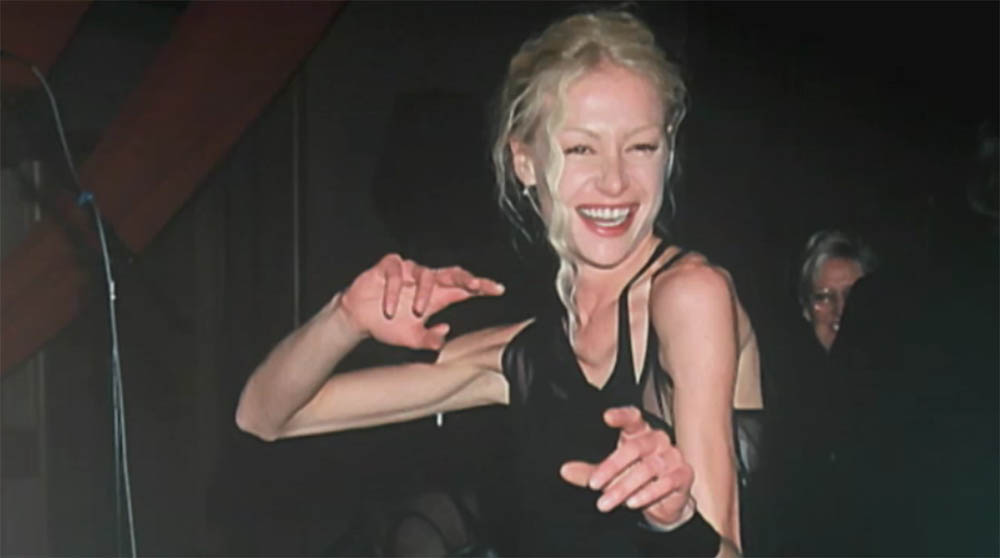 Light as a feather thin as a rail here.....
Portia de Rossi tells Oprah all about her eating disorder as a young model and as an adult while on the hit show Ally Mcbeal.
Portia's thinnest was even more pronounced than Calista due to her larger bone structure. Portia at one time looked like she had the body of a 60 year old women coming down the red carpet.
Almost all the ladies on Ally mcbeal got bit by the skinny bug and have all came out and confessed to having had eating disorders now that the show has been canned.
I was a bit shocked that Ally, played by Calista Flockhart, finally admitted to having a problem because she repeatedly denied suffering from anorexia out of fear the stigma would hurt her career. On the other hand you have people like Portia that wants to share in hope her story could help someone.
I remember how the actor who played Billy would be so mad at the press for reporting so called falsehoods about Calista. Calista, according to her costar, had no problem and was seen eating all the time. As far as they were concerned all was well yet no one wanted to be filmed standing next to Calista out of fear of looking like a whale in comparison. For example, poor Courtney Thorne Smith quit the hit show due to the pressure of staying thin. Yes people! She quit a hit show over not being thin enough!

Thorne-Smith says she was drained from dieting relentlessly to compete with her rail-thin costars, particularly during her last two seasons on Ally. She was under-eating and overexercising. "The amount of time I spent thinking about food and being upset about my body was insane."
Smith ate only small amounts of salad and fruit and ran eight miles each day. She claims no one ever told her to lose weight, but she has felt an increasing need to stay very thin. Thorne-Smith says that while growing up she never worried about calories but when she put on some weight, the producers commented on it, and it triggered her. From then on she found herself lurching from one weight-loss scheme to another. Thorne-Smith says her obsession really took hold after she landed the role of Alison Parker on Melrose Place. "I felt pressure to look a certain way," she admits. "These were extraordinarily beautiful people, and that messes with your reality. Heather Locklear can eat junk food all day long. One day she was eating this big frosted doughnut, and I was eating an apple. I was totally full of resentment."
Note: Eating junk food doesn't make you fat. It is eating too many calories than you can burn off that will cause weight gain. Ever hear of the skinny girl myth about someone who eats junk and can never puts on weight? Who ever believes in the skinny girl myth knows nothing about this girls activities or doesn't understand how the body works. Howard Stern ate with Heather Locklear and said Heather ate well but she has a limit and women should know that although Heather wasn't talking. Heather, like a lot of thin women, want to maintain a certain amount of mystique. She wants you to wonder how she stays so thin and wants you to envy her for it so here's the truth, no one can overeat and stay that thin.
While she refuses to discuss the eating habits of costar Calista Flockhart, Thorne-Smith will describe the moment on Ally McBeal that pushed her near the breaking point. In the episode that aired on May 18, 1999, creator David E. Kelley had written a nude scene for her character. "I ate fruit all week just to try to be really lean by Friday," she recalls. "I remember Gil [Bellows, who played her character's husband, Billy] said 'You look good,' and I was like, 'I'd better. I haven't had a piece of chicken in five days.' There was something terribly wrong with that."
After she dropped about 15 pounds from her already thin frame Thorne-Smith was told by her nutritionist that she was starving herself. The actor realized then that she needed to regain control of her life by stepping back from work, exercising less and allowing herself the freedom to eat. She still works out a lot: about an hour and a half a day of cardiovascular exercise and, occasionally, yoga and weight lifting. As for her diet, Thorne-Smith says she eats five small meals a day of mostly lean protein, vegetables and fruit. She has gained back about 10 or 15 pounds. "I've been getting so many more compliments on my strong, fit, healthy body than I did when I was skinny," she says.
Still, Thorne-Smith realizes she hasn't totally conquered her body-image problems—she felt compelled to diet for her wedding in Hawaii last June 1, for instance. "All women want to lose weight for their wedding," she says. And she believes with the help of her therapist, nutritionist and friends she'll be able to handle a pregnancy and the weight gain that accompanies it "in a couple of years." As for how she feels about the way she looks now, Thorne-Smith says, "To be totally honest, if I could be thinner without it causing a lot of pain and anxiety in my life, I would be.
Now how is that for honesty? Gotta love love girlfriend for telling like it is. xo