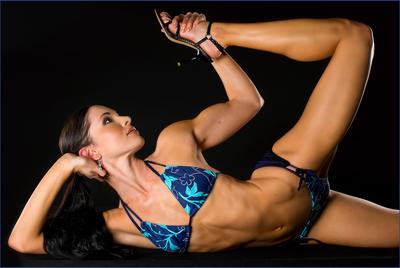 Buy The Size 0 Pill Here (Ephedra)!
I love ephedra and the ECA stack, ephedra, caffeine and aspirin and so do body builders and fitness models because: as a women it's very hard to lower body fat so lots of women and men take the stack to lose that last bit of unwanted fat and give them that tapered slender look.

Ephedrine or ephedra burns fat and enhances energy and although it's very effective on its own, combining it with caffeine makes it even more powerful. How effective is it? When used properly it can greatly speed up the fat burning process and you'll loose those unwanted pounds. The bad part for some people is it's powerful enough to burn off muscle so to keep muscle eat plenty protein daily. Ephedrine and ephedra suppress the appetite which aids in weight loss. Unfortunately, these effects only last for a couple of weeks if the stack isn't cycled to avoid building a tolerance.

In most cases the ECA stack is taken two or three times daily in a 1:10:10 or 1:10:15 ratio of ephedrine: caffeine: aspirin. These ratios vary across studies and across users, but in spite of the differences they are effective. Take no more than 25mg of ephedrine, 200mg of caffeine and 325 mg of aspirin taken in a single dose. Do not take the stack after 5 pm to avoid insomnia.
The most serious risk factor of the ECA stack is the effect ephedrine can have on a pre-existing heart condition. Stimulants should not be taken by anyone with a heart condition. The use of ephedrine and caffeine can also raise blood pressure, so users who already have hypertension need to be careful that the stack doesn't raise their blood pressure to dangerous levels – especially during exercise. The good thing is that the presence of aspirin in the stack does thin the blood and counteracts this partially.
Insomnia, dry mouth irritability, stress, headache, dizziness, irregular heartbeat and increased thirst are some of the other side effects of the ECA stack. If you have any of those symptoms then that may mean you're experiencing systems of an over dose and need to reduce the amount of ephedra you're taking which will end up saving you money. I'm very tiny so I always take less then the recommended dose so my pills last longer and I know better then to take the stack after 5 pm.

The risk of ephedrine and ephedra has caused many people to try "ephedrine or ephedra free" stack formulas although there's no proof that any of those formulas are effective, but a great deal of evidence exists to support the effectiveness of the ECA stack and that's why I recommend it every chance I can because I know it works. If ephedra doesn't work for you, you've lost nothing because I'm sure it will work for someone you know, so sale it to someone else and get your money back. Email me and I'll buy it from you too so you lose nothing. Give the pills as a gift. Trust me, the person you help will love you long time!!!

Buy The Size 0 Pill Here (Ephedra)!