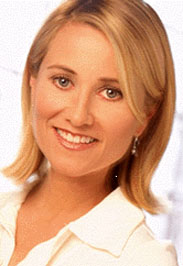 The 5' 3" Maureen McCormick, AKA Marcia Brady, of
Celebrity Fit Club
has dropped 19lbs and reached her target weight, 122lbs. Maureen is the perfect example of how alcohol can add to depression and the waist line. Although Maureen has reached her target weight she isn't stopping there. Her weight loss is really due to the show so I understand why the
Celebrity Fit Club DVD is a best seller. Even the experts rave about the DVD.
There are people that want to lose under their healthy target weight because they believe their bodies look more sexy that way. The 5ft 3" child star doesn't appear to be 122 lbs thinner because her clothes hide her shape but she is quite thin now. Now all she needs is a wardroom makeover. What's the point of losing weight if you look like you haven't lost a pound?


Note:
Even pregnant women are advised not
to wear baggy clothing
because baggy cloth
ing
will only make them appear bigger.


Take your lead from professional hot mom Victoria Beck, AKA Posh, and put on a form fitting cocktail dress just like you did before. If you're plus size you can wear form fitting clothing just like the skinny girls, as long as you wear corrective underwear to smoothed out your curvy hot bod. Ever wonder how the jelly rolls on celeb beach bods mysteriously disappear from their body on the red carpet? Well now you know.